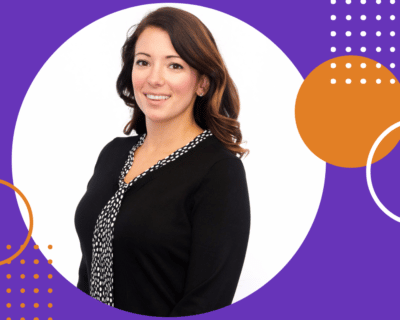 Meet Katelyn LaPlante! Her kindness and passion for helping people are just a few things that make her an integral member of the ETS team. Learn more about Katelyn and her role as a Recruiter below.
Describe your path to your role as a Recruiter at ETS.
All of my career I have been in sales, mostly working in dealerships. I have sold atvs, utvs, snow sleds, jeeps and other vehicles. In college I worked retail and in high school I worked at a local summer camp. Those experiences led me to my current role at ETS in September 2019.
Reading anything good, currently binge watching something, or listening to any good Podcasts right now?
One of my go to Podcast is the Rachel Hollis Podcast. I just love how she doesn't sugar coat things and lays it all out. I just binged Firefly lane on Netflix and I highly recommend it. I am currently reading midnight sun, but truthfully, I'm having a hard time getting into it.
What's your favorite part about living in the Champlain Valley?
I love all the options we have to enjoy being outside! In the winter I love skiing and snowshoeing. I recently just learned how to skate on the lake. In the spring, summer and fall I love to hike, run and enjoy the lake with friends and family.
What's a superpower you've always wanted and how would you use this power?
Oh I want them all.. If I had to pick one I think it would be the ability to read minds. I would use it to make daily life easier. It is never fun to guess what someone is thinking.
Name something that makes your job feel rewarding.
I love helping people, so when I match someone with a job that's a great fit it makes my day.
What's your favorite local restaurant?
Hmm that is hard. I love so many! Butcher Block salad bar is always my go to.
What was your first impression walking into ETS?
I loved the modern look! When walking through meeting everyone I was blown away by how kind everyone was.
How do you take your coffee?
I try not to drink caffeine but when I treat myself I go to Starbucks and grab the honey almond flat white.