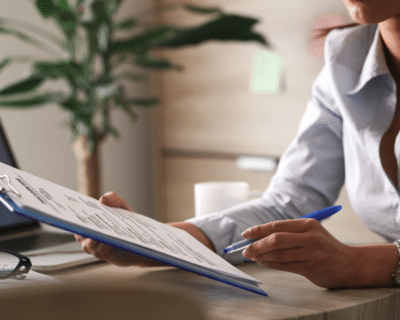 If you have a job offer on the table, it's crucial to assess the company benefits package before accepting the role. 
A fair benefits package can significantly impact your job satisfaction, overall well-being, and financial security. 
We're here to help you make an informed decision when it comes to benefits packages, ensuring that your next offer will align with your current needs. Here's a few things you should keep in mind:
Define what's important
First things first – define the most important elements of a benefits package. Your values and lifestyle may be different from others around you, so you'll need to decide early on in your job search what your must-haves are. 
Determine the details
Once you receive your physical package, comb through and determine all of the details. Whether it's health insurance, a 401K plan or PTO, you'll want to evaluate each offering. Be sure to ask any and all questions to alleviate confusion. 
Research the market
Conduct research to better understand industry standards. Compare the offerings to those around you or similar companies in the area to gain a full comprehensive perspective. This research will help you determine if the benefits package aligns with market norms and if the employer is providing a competitive offer.
Seek another opinion
Determining the fairness of a benefits package requires a thorough evaluation of the scope and range of benefits. And, you may need another opinion in order to make the most informed decision. 
When you partner with ETS, our expert recruiters will work with you to better understand your career desires and the benefits you want. They'll give you an overview of positions that will be the best match and share every detail regarding benefits, pay, shift, work environment and more! We'll provide you with more than just a second opinion, working with you every step of the way along your job search process. 
Live chat with us today to learn more!