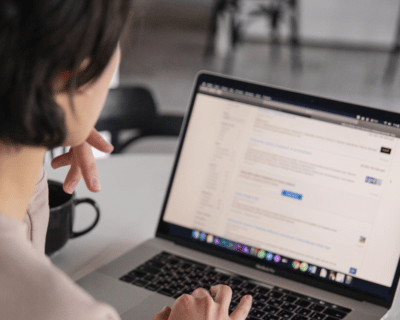 Are you feeling burnt out in your job search? It's safe to say we've all been there one time or another.
Good news is, today's job market is overflowing with opportunities to start your next great career. And you're only one step away.
Try out these tips if you want to combat job search burnout:
Evaluate Your Strategy
Assess your strategy and goals, reevaluating if needed. If your current strategy isn't working it may be time to switch things up.
Think about the job sites you're using, your desired role or industry, and the resume you're submitting. All of these are crucial factors in your job search. Define your specifications and be realistic. From there, you can set a clear path that will help you narrow down your search and keep you on track.
Use Available Resources
Take advantage of the resources available to you. ETS is a free tool to job seekers that ensures you will land your next great career. With access to the region's top employers, we'll introduce your unique talents to our connections.
Our simple process means finding your next job will be easy and stress-free. ETS is a one-stop-shop for job seekers, and will be the only resource you need if you're feeling burnt out.
Take a Break
While you may feel pressured to consistently apply to jobs, it's perfectly fine to take a break from time to time. In fact, we encourage it if you're feeling burnt out. Watch your favorite movie, hangout with friends or read a book – anything that will give your mind a break.
You'll be able to go back to your job search feeling recharged and refreshed.
Ask for Help
Don't be afraid to ask for help when you need it. If you're feeling burnt out, you may need an extra set of hands to help you along the way. Ask for advice from friends or mentors in your industry.
Believe in Yourself!
Believe that the right job will come along when the timing is right. Take pride in how far you've come in your job search. When you believe in yourself, your confidence will translate to employers, bringing you one step closer to finding the right career for you.
Beating your job search burnout is easy when you partner with ETS. We'll handle the job search for you to ensure you find the right fit. From setting up interviews to fine tuning your resume, we will lend a helping hand every step of the way. To get started, live chat with us today!