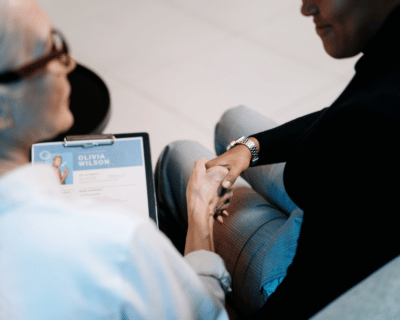 On a job hunt and looking to spice up your resume? You've come to the right place! 
Resume trends come and go, and if yours is out of date, it'll likely be out of mind. 
Luckily, we have compiled our tips to help you refresh your resume:
Update the Overall Design
The functionality of your resume is key to its overall success. A powerful, but easy way to make your resume stand out is with design. To give it a more modern lift, update the template, but make it your own. Give it your own personal flare to show the company a little bit more about you. 
Choose the Right Font
Surprisingly, an eligible font is key to a successful resume. When you take the time to refresh, keep in mind choosing fonts that are versatile, but also modern and easy to read. A few good ones to stick with are Georgia, Arial, or Verdana. Typically, 12pt is the standard size to use. Also, include a slightly bolder font for your headings to allow them to stand out. 
Refresh Your Work Experience Section
Take a deep dive through your work experience. Are you using bullet points instead of long sentences? Make sure your descriptions are succinct and highlight your quantifiable and numerical achievements. 
Tailor Your Resume
Your job search shouldn't include a mass send with the same resume to dozens of employers. You should tailor your resume to each job/company you're applying to. Swap out key phrases, add in different work experience, and include skills that match the job description.
Highlight Efforts During the Pandemic
The year 2020 was a challenging one, especially for job seekers. If you were unemployed during the height of the pandemic, make sure you highlight your resilience through that time. What new skills did you learn? How did you grow your work experience? Did you adapt to a remote work style? Shedding light on your achievements during this time will show the type of worker you are. 
An up-to-date resume is the key to a successful job search, and at ETS, we are happy to help! Our recruiters can guide you through the resume-making process to help you create something that will be sure to stand out to employers. To get started, live chat with our team today.