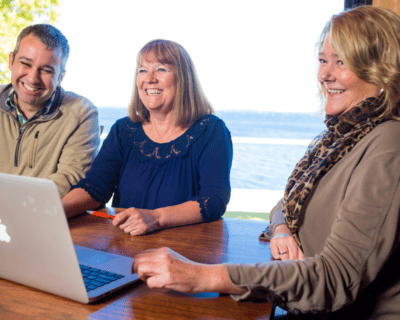 Are you dreaming of landing your dream job in 2023? 
As the new year quickly approaches, it's time to start taking the steps towards achieving your career aspirations. From defining your goals to embracing new opportunities, we'll cover all the key elements you need to consider as you work towards your future role. 
With dedication and a little bit of planning, you can turn your career dreams into reality in 2023 with these tips:
Define your goals
Before you start the application process, it's important to have a clear understanding of what you want. Take the time to think about your strengths, interests, and career goals. 
What type of work do you enjoy? What industries are you passionate about? Do you want to make a career switch?
Having a clear vision of your dream job will help tailor your job search so you're one step closer to finding the right role. 
Revamp your resume
Refresh your resume for the new year. Add in any new skills or experiences you've picked up in the last year. If you don't have any updates for the actual content, try to switch up the format a bit. A fresh new resume is more likely to make a first impression than one that hasn't been updated in years. 
And, don't forget to make sure your resume is tailored to the specific job you're applying for! 
Embrace new opportunities
Embrace new challenges and collaborations to be innovative and step out of your typical everyday environment. 
Skip the over-saturated job boards and think about the potential opportunities a staffing agency can give you. At ETS, our recruiters are the definitive experts on today's job market. When you partner with us, we'll introduce your unique talents to our top level connections to ensure that you land your dream job in the new year. 
Keep an open mind
You may not land your dream role right away, but every job opportunity is a chance to gain new skills and experience. 
As you navigate your job search at the start of 2023, be sure to keep an open mind. Be willing to embrace the journey ahead of you, including all of the ups and downs. Stay positive and put yourself out there! 
The job search process can be challenging on your own, that's why ETS is here to help open doors for job seekers. Whether you're just starting out or looking for a fresh start, we believe everyone deserves a chance to succeed in their career. 
Ready to find your dream job in 2023? Live chat with us to get started!