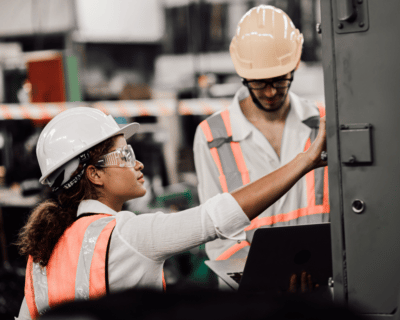 Working a 12 hour shift has more advantages than you may think. They bring increased productivity and higher completion rates. You'll also get 3 day weekends to relax and recuperate from the week. 
Although there are plenty of benefits to a 12 hour work shift, it can still take some time to get used to this new schedule if you've never experienced it before. 
A 12 hour shift is easily manageable, especially if you follow these tips:
Get enough sleep
Sleep should be a priority when you're working a long shift. The night before make sure you're getting enough sleep to feel refreshed, recharged and ready to take on the day. 
Even on your days off you should take the time to get some extra rest – it'll benefit you in the long run.
Don't skip meals
Remember to eat and plan out your meals for the work day, don't skip a meal just because you forgot to prepare or don't feel like eating. Pack a nutritious lunch and snacks that will allow you to stay energized throughout the day or night. 
Take breaks
It's so important to take your breaks during a 12 hour shift. In some cases, this is required. Use them wisely to take a mental break and step away from your workstation. Go outside, take a walk or meet up with a work friend – anything to clear your head. Taking a few small breaks can make a world of a difference for productivity levels during a long shift.
Use your time off rest & recuperate 
Take your three day weekend and spend some time doing the things you enjoy, but don't forget to rest and recuperate for the work week ahead. Spending the extra time to recharge during your time off is essential when you work a 12 hour shift. And, you'll start the new work week refreshed and ready to put your best foot forward. 
We have hundreds of open industrial roles with our clients at ETS, and many of them require 12 hour shifts. And, who knows – this may be the career change you have been looking for all along! Live chat with us now to set up a time to meet with a recruiter and they can find the right career fit for you.