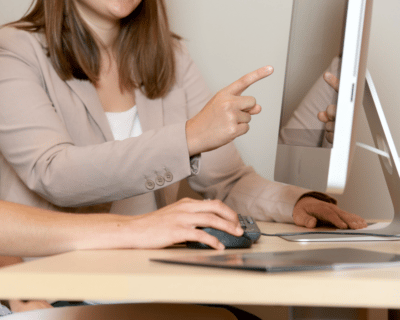 Think you can cruise through an interview without doing prior research on the company? Think again.
Doing some company research before an interview can help give you an edge over the competition and greatly improve your odds of landing the job.
Don't pass up a great opportunity to make a great impression on the hiring manager.
Here are 5 tips to get your company research started:
Visit the Company's Website
The best place to begin your research is the company's website. Visit the "About Us" page to get an overall understanding of the company. Take a look at their mission statement, history, products and services. The words companies choose to describe themselves are very telling.
Browse Social Media
A company's website shouldn't be your only stop. Check out their social media accounts, such as Facebook, Instagram, LinkedIn, Twitter and Youtube. These accounts will give you a better sense of their brand and you'll see information you probably wouldn't find anywhere else.
Google
Search for outside info on the company to get an external perspective. Scanning news coverage can help you gauge a company's reputation, giving you a more objective and multi-faceted view.
Ask your Recruiter
Recruiters have direct relationships with hundreds of hiring managers. That means they have insider knowledge to help you get the information that matters before hand.
Explore the Industry
Don't only focus on the company, see what's going on in their industry as well. Being informed about major trends and competitors is bound to impress hiring managers.
The key to company research is knowing how to use the information you find. Use your research to craft compelling responses to questions and make a solid case as to why the company should hire you. They'll see you as someone who takes initiative as opposed to someone who does the bare minimum.