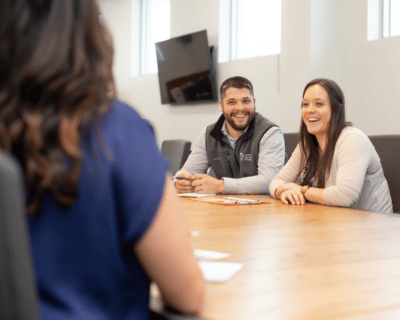 You might have heard about a friend or family member who's starting up a job that's contract-to-hire. This way of hiring is common for companies in our region, but you may be wondering what exactly a contract to hire position is and if it's something that would be right for you.
In short, a contract-to-hire position is a way for both you and the company to take a test-drive. You are initially hired for a contract period and employed by ETS, with the intention of becoming a permanent employee (employed directly by the company) after that trial period.
Contract-to-hire allows you to see if the culture is a good fit, and prove your value to the company. Likewise, it allows the company to test talent for a predetermined period of time. The trial period is just as much for you as it is for the company, but what benefits are you getting exactly? We break down the 4 main benefits of accepting a contract-to-hire position below.
You'll get an opportunity to learn about the company before you become a permanent employee. You'll learn the process, technology, culture and the day-to-day expectations before you make a long term commitment.
It can be difficult to secure a direct hire position (where your employed directly by the company from the start) within many of the companies in our region. Contract-to-hire gives you easy access and a window of opportunity past the hiring team, and the black hole of submitting your resume. Working with ETS eliminates a number of steps within the hiring process.
The process moves quickly. Opportunities to start immediately are plentiful, and the contract phase is typically complete within a few months.
Benefits are available through ETS during the contract period and it's free to partner with us. Companies pay us for our services – ETS never charges you, the job seeker.
Starting a new job can have a lot of unknowns, but with contract-to-hire jobs, it doesn't have to. Learn the ins and outs of a company, gain great experience, and get a stepping stone into the company. Live chat us now to learn more about our current contract-to-hire opportunities.