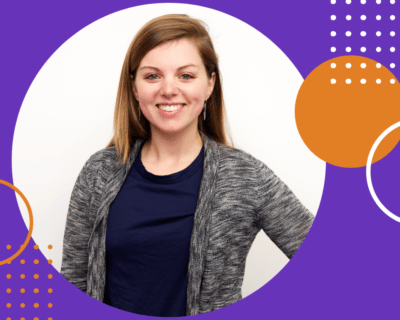 Meet Erica Silverstein! Her knack for delivering key talent for hard-to-fill roles is just one reason that makes her a superstar member of the ETS team. When she's not watching the sunset at the Burlington waterfront, or re-watching Game of Thrones, you'll find her making a significant impact on the lives of individuals throughout the community as an ETS Sr. Recruiter. Learn more about Erica and her role as Senior Recruiter below.
Describe your role at ETS. 
I am a Senior Recruiter at ETS and specialize in recruiting for entry, mid and professional level roles.
Describe your path (Education and career) to this role at ETS and how long have you been with ETS.
I graduated from University of Connecticut in 2016 with a Bachelors of Science. I connected with an ETS Recruiter one day through Linkedin in my own personal job search. One thing led to another and before I knew it I found myself part of the ETS team.
Reading anything good, currently binge watching something, or listening to any good Podcasts right now?
Currently in my spare time I am rewatching Game of Thrones y practicando mi Español.
What's your favorite part about living in the Champlain Valley?
Watching the Burlington waterfront sunset. It never gets old!
Any claims to fame or unique facts about yourself? Maybe you won an air guitar contest or won a lifetime supply of Ben & Jerry's in a raffle? 
I was pictured on the front cover of Life magazine in 1994.
What's a superpower you've always wanted and how would you use this power? 
It would be super cool to be able to draw something on paper and make it come to life and why not add on to that the ability to erase anything you don't like. I think there are endless ways I could use this superpower!
What's the strangest question you've heard in an interview?
Probably not the strangest question but the one that I think about the most is…What steps do you take to increase morale during tough times in the workplace?
Name something that makes your job feel rewarding.
I have the pleasure of meeting and getting to know a diverse group of people. Everyone has a unique story, background and interest. My goal is to help people reach their career goals. I couldn't think of anything more rewarding than that.
What's your favorite local restaurant?
Honey Road on Church Street. Best hummus in town!
What was your first impression walking into ETS?
Wow – someone here must really like plants.
How do you take your coffee?
Like I like my leads….hot. (jk jk)
Serious answer: Cold brew, no milk or sugar please.