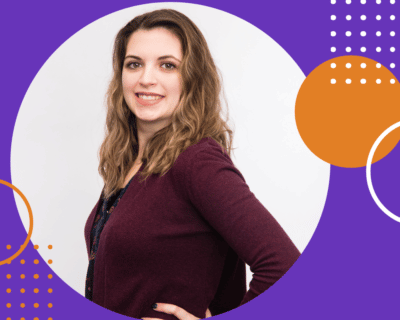 Meet Courtney! Her ambition, friendly disposition, and willingness to always lend a hand are just a few things that make her an integral part of the ETS team. Did we mention she's the one who makes sure all of our employees get paid? Yeah she's pretty important! Learn more about Courtney and her role as an HR Associate below.
Describe your role at ETS.
Plain and simple, I make sure everyone gets paid! As an HR Associate, I help our clients and employees every step of the way to make sure everything involving pay is completed in an accurate and timely way.
Describe your path to your role at ETS.
I started college in 2014 for nursing. It ended up not being for me, and I had no idea what I wanted to do. I ended up getting my Bachelor's in Business Administration with a concentration in HR, but was still a bit lost and that's when I turned to ETS. At the time, I knew for sure I wanted to get out of the food service industry so I was looking for a more professional level role, and I knew ETS would have options. Funny enough, ETS was actually looking for someone to head their Front Desk role and I got the job! I have been here a little over a year, and recently accepted a promotion to HR Associate with a focus on payroll and learning all I can to further my career. 
Reading anything good, currently binge watching something, or listening to any good Podcasts right now?
I am binge watching The Office…for like the 10th time now. It never gets old!
What's your favorite part about living in the Champlain Valley?
I love living in Upstate NY. It is so beautiful all year round, and there's always something to do. We live right in the middle of everything..a short drive to Albany or Burlington. We are also close to all of our family, which is the most important thing for me. 
Any claims to fame or unique facts about yourself?
Outside of my job I'm kind of an artsy person. I love photography, and I can draw and play the piano. 
What's a superpower you've always wanted and how would you use this power?
I would love to be able to snap my fingers and have the whole house be clean.
Name something that makes your job feel rewarding.
I admire how ETS plays such a big role in our community. Not only do we help hundreds of people get into the workforce, we also have a great program for students to get them prepared and help find them opportunities to gain experience in their careers. These are the biggest obstacles young adults face going into the workforce, and it is awesome that they get this opportunity. I absolutely love working here and I never would have imagined that I would find a job like this. 
What's your favorite local restaurant?
Pasquales!!
What was your first impression walking into ETS?
This place is cozy, everyone is so nice, and I have my own desk! 
How do you take your coffee?
I don't drink it, but I do love the smell of it.