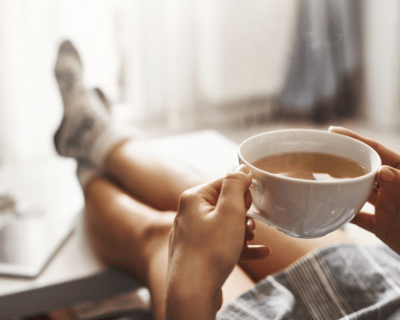 Some work days feel longer than others – and that's completely OK! It's normal to experience stress at your job from time to time, even if you love it. That's why it's so important to create a reset ritual after a long day at work.
Here are some ways to relax your mind, body and spirit after a long work day: 
Practice Self-Care
Take a bath, do a face mask, read a book – anything that makes you feel good! Take the extra time to do the things that make you happy. Self-care can be practiced in so many ways and is different for everyone. Figure out your self-care routine and do that ritual after a long shift, it will make you feel rejuvenated for the next day ahead.
Listen to Your Body
Be mindful of how you're feeling after a long work day. For those in an office setting, it may feel nice to move your body and get some exercise. For others working in a manufacturing facility, it might be best to lay down and rest your body after a day on your feet.
Turn Off Work Notifications
By turning off your notifications, this allows you to take a break from work without having to worry about messages that may be coming in. Make a note to go back and check these notifications at a later time to ensure that you aren't missing anything important. 
Time away from work is supposed to be spent away from work. Take this into consideration after you get home or log off for the night. 
Find a Routine
After a stressful day, there's nothing better than knowing you have a routine in place that will automatically help you feel better. Create a ritual with things you enjoy and ways to relax. 
Spend Time with Friends & Family
Spend quality time with loved ones to take a breather and socialize after a long work day. Your relationships with friends and family should be at the forefront of your life, so make sure you're prioritizing your time with them. Being around those you care about will immediately boost serotonin levels, leaving you relaxed and relieved after a tough work day. 
Are you ready to find a new job? Although long days are normal, if you're having too many of them in a row, you may want to consider a career switch! Connect with an ETS recruiter today, and they'll show you opportunities where you can thrive – live chat with us now to get started.