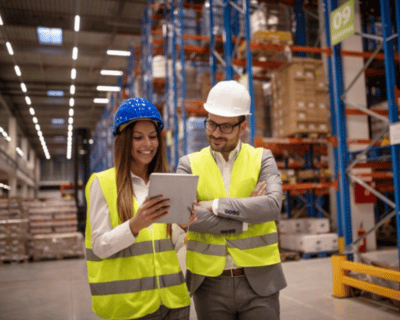 So, you've landed a new job. Congrats! There's a lot of uncertainty that comes with taking a new job, and let's be honest, many consider the first week to be the hardest part.
Meeting new people, a new work environment, a new set of responsibilities, and proving to your employers that they made the right choice in hiring you. These are all things that can be more than a little intimidating.
Check out our tips to get off on the right foot and make sure you ace the first week.
Listen and Ask Questions
One of the most important things in the first week will be to absorb everything you need to know. As you learn about your role and the company, don't hesitate to ask questions. You're expected to have questions, and asking them shows that you are eager to learn and will get you up to speed quickly. Be sure to really listen to the answers you receive, so you won't have to ask the same question over and over again.
Be Friendly
Having a positive attitude goes a long way. Smile and introduce yourself to as many of your new coworkers as you can. Have some down time during training? Offer to help your new coworkers on something they are working on.
Plan your Time Wisely
From your commute to work, to doctors appointments, the way you schedule your time is critical for ensuring your success not only in the first week but long term. We're sure you have heard the tip to take a trial run of how long your commute will be so you can arrive on-time (early), and we will echo that. Attendance and punctuality are key factors when setting the right impression for the first week and the future.
Along the lines of attendance is the issue of doctors appointments and requesting time-off. Our advice for these situations in the first week is to never schedule an appointment, and never request a day-off (in most cases, you won't have the option to.) If a doctors appointment is absolutely necessary for you to attend, make sure your employer knows, and schedule it as late in the afternoon or as early in the morning as possible in order to minimally interrupt the work day.
Observe your Coworkers
Pay attention to your coworkers and learn from them. Once you've keyed in on the high-performers, incorporate their actions into your new routine.
Whether it's your first role or fifth, use these tips as a starting point, and you'll be off to a great start as you transition into your new job.