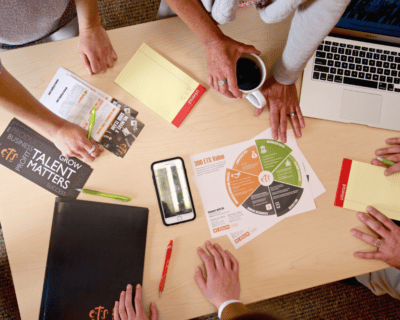 When you're navigating through the career search process, the last thing you want to worry about is understanding employee benefits. Company perks are fairly straightforward across the board, but it can be easy to get confused with so many different offerings on the table.
Once you understand employee benefits, you can decide which of them are the most important to you as you start this next chapter in your career. 
Take a look at some of the most common industry-wide benefits. From here, you can pick which questions are the best to ask in an interview:
Paid Time Off (PTO)
Paid time off is one of the most flexible benefits from company to company, and is usually different across the board. Vacation time, also known as PTO, is typically separate from sick time and can vary depending on how long you've worked at the company. When you first start, you have limited vacation time. In most cases, it will typically accumulate the longer you work there. 
Be sure to ask the difference between the company's vacation time, personal days, paid holidays, mental health days, and so on. They may all be different or intertwined into one. For example, if you live in New York, the state now requires every company to designate a certain number of hours of paid sick leave to each of their employees.
Health Insurance
This is a standard benefit that is typically always offered to full-time employees. An HR rep will be able to explain the structure of their health insurance, such as health care plans, potential costs, employee assistance programs, and other services. 
Life & Disability Insurance
Life insurance plans are part of most benefit packages as well. Basic coverage for each employee is the most typical. Some plans also give you an option to upgrade for an additional fee to cover family members. 
Disability insurance covers a percentage of lost wages in case an employee is unable to work due to an injury or illness. The coverage and costs of these plans vary from company to company.
Retirement Investment Plans
Most employers provide a 403(b) or 401(k) retirement plan. These plans allow employees to take a designated percentage of their salary and put it into a retirement fund. Each pay period this percentage will automatically be deducted from your paycheck, and a lot of companies will match your contribution, depending on the amount. 
The money that is invested in these plans is strictly for retirement and usually cannot be taken out without penalties. 
Development Programs & Resources
Professional development programs are an incredibly valuable resource for employees. Whether you're new to the field or you've worked in the realm for years, it's always beneficial to expand your skill set and expertise. This can include workshops, courses, conferences, national meetings and more. 
If you express interest in these opportunities, this will show your dedication to not only the company, but the entire field. You'll be able to offer new ideas and a fresh perspective after taking advantage of these resources. 
Once you have a grasp on employee benefits, you'll be one step closer to finding a career you love – and that's where ETS comes in! At ETS, we know how important benefits packages are to employees, and that's why we make it a priority to help you find a role that will meet your goals and priorities. You can meet one-on-one with a recruiter to discuss your needs, and they'll find the right fit for you. Live chat with our team now to get started.