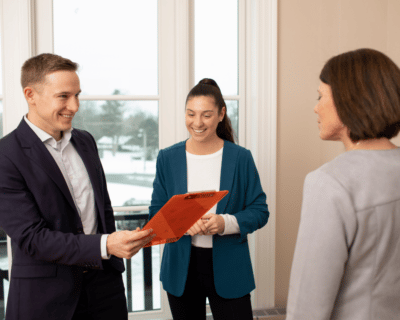 Networking is an essential part of the job search process, but there's a lot more to it than solely attending events and connecting with people on LinkedIn. To ensure you're on the right path professionally, you'll want to build and expand your network beyond those within your immediate reach.  
To help guide you towards the right track, we've put together five ways to help you expand your network:
Don't limit yourself
Go beyond your industry and meet people outside of your network. Don't limit yourself to people with the same professional goals, make the effort to meet individuals that are out of your immediate reach.
Take a chance and expand your horizons. Attend events that you normally wouldn't, and give yourself the opportunity to build new connections. 
Volunteer your time
Volunteer your time with a local organization and be a part of a bigger cause. Find a charity or group that you are passionate about. This is a great resource to build your network and start relationships with people from diverse backgrounds. 
Volunteer work often leads to meaningful conversations and the opportunity to share a common passion with others outside of a professional setting.
Join a professional organization
There are plenty of professional organizations out there no matter what your industry is. Do some research and find organizations that you want to be a part of. 
You'll come across leaders that have years of experience and expertise in your career field – use that as an opportunity to learn and further your knowledge. Professional organizations serve to help individuals better themselves in their industry, so take advantage of their offerings.
Reconnect with former contacts
Don't be afraid to reach out to contacts you haven't spoken to in a while. Take the time to connect with former colleagues or acquaintances with a call or text. Put in the extra effort to meet and have conversations with people. These people will likely introduce you to others and will help you expand your network even further. 
Putting in that extra effort will help you in the long-run when you need to ask for advice or a recommendation from these contacts.
Partner with a staffing company 
A staffing company is the ultimate resource to help you grow your professional network! 
At ETS, we have access to top level connections. Our recruiters will make sure that you're more than just a resume. With over 300 current openings with top companies, there are plenty of opportunities at your fingertips to grow your network with ETS. Take the next step today and live chat with us to get started.