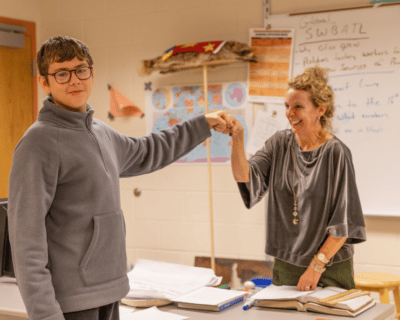 Ready4Real, a not-for-profit education program aimed at developing work readiness skills for career and life success started by local staffing agency, ETS, is thrilled to announce it has received a portion of the State's historic Workforce Development Initiative funding.
The initiative supports critical job training and employment opportunities in high-demand industries for nearly 5,000 New Yorkers across the State. Funding and incentives are provided by the Department of Labor, Empire State Development and the New York State Energy Research and Development Authority. 
Ready4Real was recommended for funding by the Regional Economic Development Council, based on regional economic needs and opportunities. 
This funding will allow Ready4Real to continue building on its unique program, from self-examination through practical skillset training and application, to connecting with some of the area's top employers. With this funding, Ready4Real is also announcing the launch of an exciting new skills training program that will be accessible to a wide range of community members. This program will provide hands-on training for entry-level manufacturing skills and will also provide support services such as transportation and child care.  
"This support will catapult our efforts from the great momentum we have gathered in the last year, while allowing Ready4Real to expand its services even further." stated Michele Armani, Ready4Real Education Outreach Consultant. "With a steady increase in employers' workforce concerns, Ready4Real is more critical than ever in ensuring the upcoming workforce is trained and ready to meet the ever changing needs of North Country businesses." 
Ready4Real currently delivers a curriculum that focuses on work readiness – building confidence, professionalism, communication, and identifying talents and strengths; and uses self-reflection as a process of discovering career pathways. Additionally, once candidates are prepared, R4R administers the National Work Readiness Credential and partners with employers throughout the region to offer valuable work experience. 
"This funding will allow Ready4Real to continue building strategic talent pipelines to meet the North Country's business and industry needs." stated Deb Cleary, CEO of ETS, and Ready4Real Board Member. "As our region recovers from the impacts of COVID-19, companies now feel prepared to continue hiring as they have numerous protocols and procedures in place to ensure the health and safety of their workforce. With this confidence, we are seeing a record number of employment opportunities (ETS has over 200 current job openings in the North Country) and a rapid increase in competitive pay rates. These insights are reassuring for our local economy, and evidence that this funding is critical to ensure our workforce emerges stronger than before. We look forward to expanding our program, helping people in our community reach their life goals whether that means, college, trade school or direct employment."
For more information on Ready4Real, or to become a work experience partner, visit etsjobs.com/ready4real.