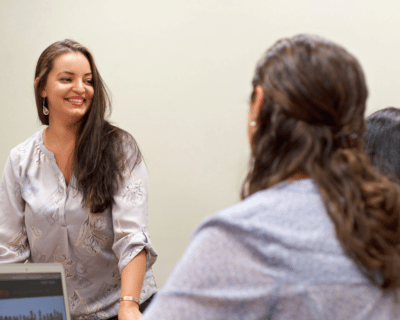 A key way to keep employees satisfied and motivated is through employee growth initiatives. Allowing individuals to grow in the workplace will create a dynamic that promotes hard work, recognition and new ideas. 
As an employer, you'll want to encourage growth from day one. There are numerous ways to grow in the workplace besides promotions. Be an advocate for growth in goals, new concepts and personal development. 
In 2022 make the extra effort to support your employees' career advancement efforts with these strategies:
Show a Personal Interest
It's important to take a personal interest in your employee's career goals. Communicate with them directly to show that you care about their aspirations. Schedule one-on-one meetings with your team to talk about their future and where they plan to be in the next few years at the company. 
Encourage Training & Development
Training and development programs help employees to stay current in their industry and learn new things. If you don't already offer these types of options for your workforce, consider adding them to your business offerings. 
Guide your employees to pursue workshops and courses that will help them grow and expand in their career. Show them these opportunities – whether they're your own programs or ones you find online.  
Support Work/Life Balance
Encourage your employees to enjoy life outside of the office. While hard work and dedication will boost growth opportunities, it's important for you to promote a healthy work/life balance. Being a leader that has a work/life balance is a great example to set for your employees!
Show your team how to maximize efficiency in the workplace – whether it's on-the-job or from home, give them tips to help with their overall time management skills so they can enjoy their days off to the fullest. 
Give Recognition
You must keep employees happy and motivated if you want them to grow and evolve at your company. A lot of this stems from employee recognition, so make sure you are giving your team compliments or rewards for their accomplishments.
Recognition creates loyalty within your team, which will then lead to increased performance levels and opportunities for advancement. 
Identify Opportunities for Growth
From the beginning, your employees should understand the growth process at your company and how it works. When a candidate accepts a new job, they are likely in it for the long-haul, which means they will want to grow and evolve. Explain to them how they can get promoted in their position and how they can move up in the next few years. 
Identifying growth opportunities from the beginning will show your employees that you care and want them to succeed in their role. From there, they will be more motivated to work hard and put in the extra effort to grow in the workplace. 
When you partner with ETS, it's our job to market your company to potential candidates. Throughout that process, we'll let job seekers know that you're a company that supports growth and encourages it in the workplace. Potential employees want to know that they will be able to advance in their roles. 
Let ETS handle your hiring initiatives with our expertise in Industrial, Professional and Administrative roles. Live chat with us today to learn more!