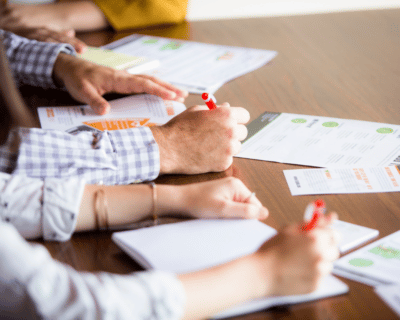 Time to hire is a valuable metric you'll want to take into consideration during the hiring process. If you want to bring in the best possible talent – a streamlined, efficient hiring process is crucial. 
Measuring your current time to hire will help you identify where you need to improve. First, you'll want to gather all of the data from start to finish. Take a look at the duration between each step – interviews, deliberation, negotiation, onboarding, etc. Interpret these results, and figure out which step is taking the longest. From there, make a plan to scale these numbers back as much as you can. 
This internal data is important to continue to track over time, especially if your goal is to target high-quality candidates. 
While the benefits of an efficient time to hire are clear, it can be difficult to identify exactly how to shorten this process and set your business up for success. We're here to share some key ways to improve and execute a precise time to hire strategy:
Keep in touch
Prioritize ongoing communication during the entire hiring process. Be transparent about next steps.
When you keep ongoing conversations with candidates, you'll find that steps such as offers and onboarding will be quicker as a whole. This way you'll be able to decrease ghosting on either end and hear back from future candidates as quickly as possible.
Improve the application process
While the application process is a key way to identify the right candidates fit for your jobs, you'll want to ensure that you are making your applications as succinct as possible.
Take a deep dive into your job boards and descriptions to improve the candidate experience in any way possible. 
Build a structured strategy
What does your candidate journey look like? From the application process to their first day on the job, take a deep dive into this process. If you integrate a documented and structured strategy and follow that, you'll increase your time to hire significantly. Skip the unnecessary steps and fine-tune this process as a whole. 
Partner with ETS
Let ETS handle your hiring processes for you, and we'll manage your entire talent pipeline – making your time to hire the shortest it's ever been. Our customized staffing solutions will give you the opportunity to streamline your hiring completely, without having to worry about improving your time to hire. We'll deliver top-level candidates on an as-needed basis to help you fill your open positions, whether it's contract-to-hire, temporary or direct-hire roles. 
ETS makes it easy to build a world-class workforce – live chat with us now to get started.