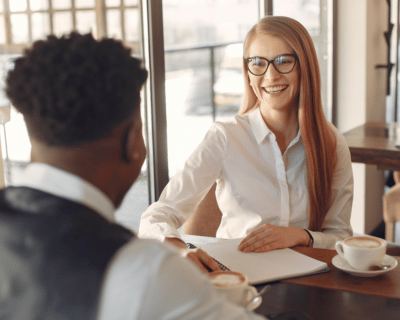 The COVID pandemic has made an influential impact on today's job market and candidate perspectives. Add in a third stimulus package, and it's no wonder you're struggling to find a skilled workforce. 
These factors have shifted job seekers priorities significantly.
Understanding your candidates' motivations is essential to ensure you are attracting the best talent. Job seekers are craving security, flexible work schedules and the opportunity to advance long-term. Each of these factors will be crucial as candidates accept jobs throughout 2021. 
Here's what you need to know: 
Competitive Salary
Compensation is a common priority that is likely to stay at the top of candidate wishlists. With today's economic uncertainties, job seekers want to ensure their financial needs are met. Candidates desire a fair compensation for their skills and experience – and this will likely motivate them to work harder. 
A competitive, regularly-reviewed salary package is likely to attract top talent in your area. That way, both expectations are met across the board. 
Not sure how competitive your compensation and benefits package is? ETS can help! Tell us the skills you're looking for in your talent acquisition, and let us help with our complete suite of workforce solutions. 
Job Security 
There's now a clear desire for stability amongst candidates. Employees value job security – they want to know they're a crucial part of the team and that they can evolve within the company. 
From the start of the interview process, clearly showcase your dedication to business growth and job continuation to the candidate. That way they can know your intentions from the beginning.  
Growth Opportunities
Along with job security comes advancement opportunities. Candidates are encouraged by long-term career progression. Businesses that have professional development programs and training initiatives are favored overall.
Clearly showcase your growth plans for each role, this will boost recruitment and retention rates.
Work/Life Balance
Work-from-home setups have become the new reality for dozens of working professionals in industries that can accommodate this approach. Candidates today are looking for flexible working hours, in hopes that companies encourage time spent outside of work. Setting clear boundaries between work and life will allow you to stand out as an employer, while ensuring your employees are fulfilled as well. 
Job seeker's priorities are constantly shifting as today's workforce landscape evolves. These changes can create new challenges as your business strives to meet growing market demands. Ready for a new hiring strategy? Connect with the ETS team to find the qualified talent you need.