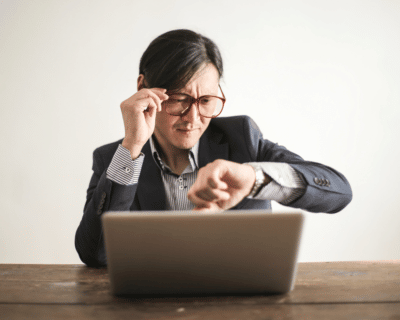 Are you tired of hiring processes taking several months to complete? Believe us, we understand! Hiring initiatives can sometimes take an extensive amount of time to find the right fit for your business. However, it's important to understand how to hire quickly, but also efficiently – especially in today's market. 
Speeding up your hiring process is key to finding the right candidate. Active job seekers are looking for the light at the end of the tunnel, just like you! If you work quickly enough, be selective and cut out unnecessary steps, you'll be sure to speed up your overall process. 
View our tips to stay on track, and save time in the long-run:
Be Selective
Be selective with who you decide to interview. As you begin the process, you'll likely have a good understanding of the type of candidate you are looking for. As you view the resumes that come across your desk, be mindful and selective with who you decide to pick. The first round of interviews are typically the most lengthy part.  
Cut Out Unnecessary Steps
Take a deep dive into your recruiting process. Decide which steps are the most time consuming, and make a clear plan to take out anything unnecessary. Make sure you're thinking ahead, it will save you time later on.
Utilize Technology
Technology is an incredible resource to use to your advantage during the hiring process, and a key way to speed it up. Use Zoom or Skype to conduct video interviews and get to know candidates in a quick and effective manner.     
Communicate Quickly
Don't let days or weeks go by without following up with your candidates. If they reach out to you, make sure you are responding promptly. If there is clear communication from the beginning, this can ensure there is trust between you and the candidate, and will help to resolve confusion that may arise. 
Outsource Your Hiring Process​
Looking to speed up the process and free up your time? Outsourcing your hiring needs could be the solution you have been searching for. 
If you partner with ETS, we can offer you workforce resources for your business. This means we can handle the hiring process for you! We will work together to come up with a customized staffing solution that will fit your business needs, and save you plenty of time. Live chat with us now to find the ultimate solution to speed up your hiring process.