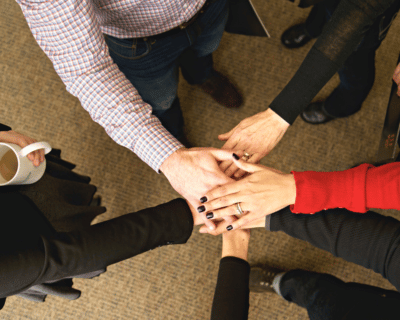 Is your team lacking engagement in the workplace? Are you looking to create a company culture that is engaged from the start? If either applies to your business, you've come to the right place. 
Organizations today rely on an active, engaged and energized workforce in order to achieve company goals. 
As a business leader, it is up to you to create an ecosystem of empowered employees. Here are some tips to help you achieve that:
Listen & Keep an Open Mind 
One of the best things you can do to boost engagement is to actually listen to your employees. Listen to their ideas, perspectives and opinions, making sure to keep an open mind. An employee that feels heard in the workplace will likely perform better in their day-to-day role. 
Give Individual Feedback
Make sure that you are holding regular one-on-one check-ins with your team. Give them feedback on their performance, and encourage them to be honest about how they're feeling in their current role. 
Ensure that your employees are in the right role and that they feel motivated and inspired. If they're not meshing well with their current position, work with them to find a role that may be a better fit. This will improve overall employee retention rates and increase engagement. 
Provide Meaningful Work
Assign meaningful work that will make your employees feel valued and motivated. Challenge them to step out of their comfort zones and embrace new ideas that are outside of their day-to-day tasks. 
When employees are doing meaningful work, they can better understand how they are contributing to the company's overall goals and mission. 
Set Your Team up for Success
Build a culture of engagement by setting your team up for success from day one. Provide training initiatives, development programs and opportunities to help your team navigate obstacles that may arise. If you do this from the beginning, you will promote trust and accountability among your employees. 
Show the Importance of Culture
Take your team on company outings and encourage them to enjoy life outside of work. Put an emphasis on work/life balance and how that easily fits in your business' culture. 
Reward your employees for their hard work when it's deserved and show them that you recognize their efforts. 
All of this combined will put culture at the forefront of your business, creating a team that is both engaged and having fun at their job!
Be thoughtful with your approach to employee engagement, and keep these tips in mind. If you partner with ETS, our recruiters will find you top-level talent that is engaged and passionate about their work from the start. We offer a complete workforce resource, with access to the deepest talent pool for Industrial, Professional and Administrative roles. Live chat with us now to learn more about our customized services.