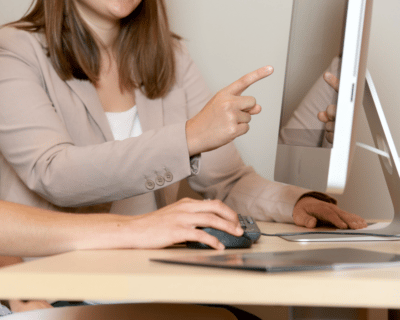 Today's work landscape is constantly evolving. The future of work may be completely different in one month, one year, or even one hundred years. We may not know exactly what this will look like, but we do know it's important to prepare your workforce for the future.

Emerging technologies are at your fingertips, which will bring rapidly advancing environments. We encourage you to create an adaptable workforce with these tips:
Evaluate employee strengths and weaknesses
A great first step is to evaluate your employee's strengths and weaknesses individually and as a group. From there, you can determine the areas that need improvement and provide training initiatives or one-on-one meetings. Addressing weaknesses up front will prepare your employees for the future in more ways than one. 
It's crucial to have a clear idea of your employee's skills so you can better prepare them for changes that might be happening in the future. 
Create learning opportunities
Incorporate learning opportunities for your employees to take advantage of. Introduce your team to new technologies, strategies or thought processes with development programs. Let them choose what they're interested in and go from there! You can create your own, or use a variety of resources online. 
Don't forget to also determine the best way to deliver new learning materials, whether it's through in-person trainings or online modules. Ask your team their perspectives through surveys or group meetings.
Set new goals 
Establish new goals and objectives for your employees to accomplish on a regular basis.  Doing so will not only prepare them for the future of work, but will ensure that your organization remains highly-skilled and adaptable to new scenarios. 
Hold your employees accountable to meet goals – pushing them out of their comfort zones and maximizing productivity. 
Embrace Innovation
Be open-minded and willing to embrace innovation in the workplace. If you keep digital trends as a key part of your business' culture, you'll encourage your employees to do the same.
Being tech-savvy is a must for everyone in today's workplace and beyond – keeping innovation top-of-mind will bring you one step closer to doing so.
At ETS, we can help establish your workforce for you. We will create a customized staffing solution for you based on your business needs, ensuring that your team is ready for the future ahead. 
Request talent today. Live chat with us now and we will put you in touch with our business development team!