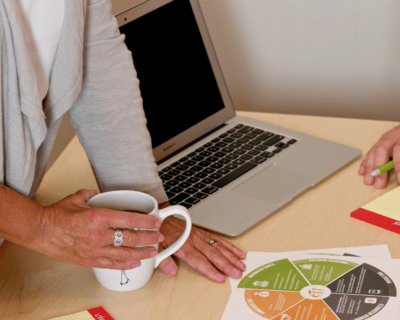 Looking to level-up your business in 2022? Now is the perfect time to evaluate your goals as a business, and decide where you want to be in the new year. 
Here are six key methods you can use to leverage growth in 2022 and level-up your business strategy:
Identify opportunities for growth
To consistently expand your business, you'll need to look for new opportunities and ways to improve your current strategies. 
Look to pivot your company to ensure overall growth, success and longevity. Be open to new opportunities and ways to optimize your business' performance.  
Evaluate previous performance
Before you set goals for 2022, you'll need to evaluate your performance from the past year. See what you accomplished and what you didn't. Take a look at revenue, analytics, traffic, or any other relevant data to understand your metrics from 2021 and determine new numbers for where you want to be. 
Set realistic goals
Resolutions and goals are always made at the beginning of each year, but make sure these lists are realistic for your company. Make a plan of action for each of your goals and how your team will achieve them. 
If you're realistic from the beginning you'll be much more likely to achieve the aspirations you've been striving for in 2022 and beyond. 
Listen to your customers
Encourage customer feedback to understand how you can improve as a business. Your customers should always be a main priority, and their opinions matter. Find ways to get customer feedback through reviews, social media, surveys or questionnaires. 
If you are striving to grow your business in the new year, your decisions should be backed by your customer's input. Let the consumer help shape and inform your goals for 2022 – they are the ones experiencing your business first-hand.
Keep up with trends, but do what works for you
It's important to keep up with the latest trends in your industry, but you should also stick to what works best for you and makes you unique as a business. 
Stay up-to-date with podcasts, publications and social media to boost your overall credibility and know what's trending. From there you can decide if you want to participate in the trend, or put your own twist on it. This will be a key way to stay ahead of the competition and level-up in 2022. 
Partner with ETS
The core of any business is the people who work there. Strive to hire the right people in 2022 and partner with ETS to help streamline that process! 
We offer customized staffing solutions for contract, contract-to-hire and direct-hire roles (PLUS, we offer payroll and hr solutions). ETS makes it easy to build a world-class workforce. Outsource your staffing needs with us and we'll deliver top talent to help grow your business in the new year. 
Request talent now or live chat with us today to level-up your business with ETS in 2022.