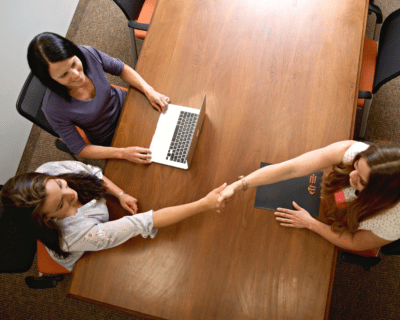 If you want to attract top-level talent, it's critical to put time and energy into properly positioning your company's brand. As an employer, your brand is based on both identity and reputation, so it's up to you to build values and core messaging that summarizes your company story. 
Find out how to build your company brand to attract candidates with these tips:
Evaluate Your Culture
Your brand is built from within, and company culture is at the core of your business. Without company culture, your brand ceases to exist. 
Evaluate your company culture by speaking with your employees – get a good idea of their perspectives. Find out what people love most about your business. If you want candidates to think your company is a great place to work, then it must actually be a great place to work. Don't promise an experience that your company doesn't actually offer. 
Listening to your team's perspectives will help gauge your culture, so you can get a better understanding of where to improve and what areas you can use to help build your brand.  
Share Your Brand Story
If you don't already have one, create a story for your company's brand. Highlight how your company started or something that makes your brand unique. Use storytelling to your advantage to create a perspective that candidates will be able to understand and acknowledge, while feeling connected to your company. 
Create a content strategy to share your brand's story, using social media to spread the word. 
Lead with Value
Make sure your company values are at the forefront of your business. Potential candidates want a clear vision into your company's values. All of your actions should align with your values. 
To show candidates your values, make sure they are listed on your website and are noticeable right off the bat. Being open from the start will encourage honesty in the workplace. 
Know Your Reputation
Reputation can be hard to control, but make sure you're treating your employees with the respect and recognition that they deserve. When they move on to other organizations, you'll want them to have a positive perspective of your company. 
Word of mouth is one of the most effective and influential marketing tools to build your company's brand, so make sure you are providing a positive work environment that encourages employee growth and success. Doing so will benefit your business' reputation more than you may think.
Building your company brand can be a difficult process. With ETS on your side, our team develops a deep understanding of your culture, and narrates that story to candidates for you. Taking the time to position your company in a way that's most effective to attracting qualified candidates.  
ETS delivers the top talent you need, when you need it, where you need it. Let us be your complete workforce resource – live chat with us today to learn more.