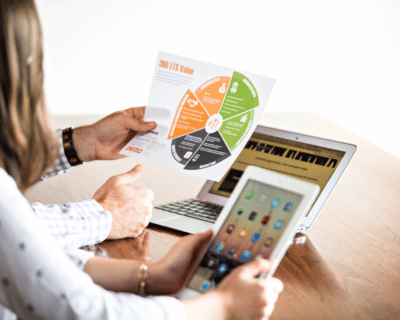 It's time to put staffing agencies on the pedestal they deserve. We may be a little biased, but here's the facts.
Over the years, staffing agencies have proved their worth to employers by providing HR services and delivering top notch talent to help save time and money, reduce risks, and grant expertise in the industry.
When you choose to work with a reputable staffing agency that specializes in your industry, they'll find the right candidates to fill job openings quickly and efficiently. They can provide positions for full-time or part-time, temporary, contract-to-hire, or on a direct-hire basis. By developing a customized staffing solution for your organization, you can grow your workforce and spend that extra time focusing on your business as a whole.
Read on to learn seven benefits you'll gain when you partner with a staffing agency like ETS:
Saves time and money
Instead of putting recruiting and hiring efforts on your already overwhelmed HR staff (or hiring a full HR team to spearhead those efforts), a staffing agency can provide all of that for you – saving you significant funds in the long-run.
The agency will also hire more quickly and efficiently, completing all of the necessary paperwork on their end to get them onboarded and enrolled on their payroll. You'll no longer need to review hundreds of resumes or perform background checks to hire for one singular role. They'll provide better results and free up your time – a win-win for you!
Provides resources 
ETS is uniquely positioned to provide you with resources such as payroll, business management advice, local hiring insights, industry trends and more that will allow you to become an all-around more successful and efficient business.
Easily streamlines processes
When you streamline your HR processes, you'll avoid common hassles that may arise. Payroll taxes, workers comp, and unemployment benefits can quickly become a burden. When you partner with a staffing company, you'll avoid these stresses from the very beginning, feeling reassured that your hiring initiatives are fulfilled and taken care of. Our employee. Our risk. Our cost.
Stand out from competitors
A staffing agency has the best relationship with the deepest pool of candidates. They know the landscape of today's job seeker market, and understand that it can be oversaturated at times. An ETS recruiter will become an expert on your company, fully understanding your story and what it takes to succeed there. They will use this as an opportunity to highlight your brand values, perks, culture and other factors to engage and attract the right candidates.
Gain insider knowledge
With ETS, you'll gain immediate access to trusted experts in the industry who have over 40 years of experience and insider knowledge. They understand the job market better than anyone else, and can share pay rate trends, local market insights, job statistics, employment data and best practices.
Talent network access
With industrial, skilled trades, administrative/office, and professional divisions, ETS has a diverse pool of candidates. This allows ETS to quickly identify and deliver the talent you need. When you need it. Where you need it.
Reduces risks
Risks will reduce significantly when you partner with a recruiting company. When a candidate gets hired, they'll be onboarded using the staffing agency's payroll and their processes. If that candidate decides to quit or is terminated, you won't need to worry about unemployment insurance or finding a replacement. Instead, the risk of employee drop-off is the agency's full responsibility – leaving any risks in their hands.
When you work with ETS, you'll enjoy all of these benefits and more. The right candidates are not on overcrowded job boards, and we know where to find them. Plus, we already have established relationships to build your world-class workforce.
With 40 years of experience in the industry, we are a trusted staffing partner for the area's top employers. If you've decided to partner with a staffing agency – consider ETS. To learn more about our customized staffing solutions, tell us what you're looking for.