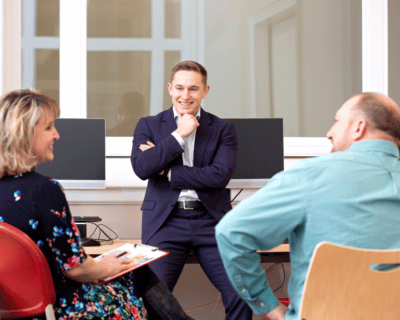 Candidates aren't the only ones that need to stand out in their job search. Employers are just as responsible for ensuring that their brand isn't overlooked among job seekers. 
To find the right talent, you'll need to look at it from a candidate's perspective. Take a deep dive into your company's interactions, communication channels and offerings – are each of these memorable to job seekers? If you're second-guessing your answer, you may want to refine your strategies. 
Here are a few ways to make your company stand out in today's job market:
Authenticity 
Authenticity is crucial. You'll want to show your brand identity through different channels, such as in-person conversations, online communication and social media platforms. You'll want your company values to speak to potential candidates so they can decide if they want to be a part of your team. 
Be sure to make a real and genuine impression on each candidate you engage with. An authentic impression can go a long way. 
Precise Positioning 
Your company's brand image and precise positioning work hand-in-hand to stand out in today's market. Make sure that your resources, benefits and perks are clear to the candidate from the beginning. Give them a precise reason to choose your company over the others. Let candidates know exactly how they can make an impact – this will resonate with them. 
Personalization 
Candidates want to understand why your company would be a good fit for them. If you use a personalized approach, it'll show you care about them as a potential part of your team. 
Take the time to understand potential candidates and use that to your advantage throughout communication. If you remember a random fact they noted in an interview, feel free to bring that up in an email. It'll show that you were paying attention during the conversation and actually care about them as an individual. This will make your company stand out significantly. 
Speed 
Speed is key to success. Most job seekers on the market want to find a new job, and they want to find it quick. As an employer, you'll need to move fast. Don't leave week-long or month-long gaps between applications, interviews and communication. Focus on things that will allow you to speed up your process, such as partnering with a staffing company. 
Staffing Partnerships
By partnering with a staffing company, they'll handle the hiring process for you. At ETS, we'll not only speed up your HR processes, but we'll also use a personalized approach to attract qualified candidates that allows your business to stand out from the rest. 
By outsourcing your staffing needs, this will give you the freedom to focus on your team to ensure your company brand, culture and values go a long way. 
Competitive Offerings 
Offering competitive compensation, benefits, perks and resources to employees will set you apart from other companies. Pay is an integral factor to any job seeker on the hunt for a new role. Show potential candidates that you value them and their skills by providing compelling pay rates and benefits that they can't turn down. 
As an employer, you want your company to stand out from the crowd. Partner with ETS and we'll make that happen. We'll take the time to develop a deep understanding of your company brand to ensure that story resonates with candidates. From there, we'll deliver the top talent you need, when you need it, where you need it. 
Interested in learning more? Live chat with us now to get started!