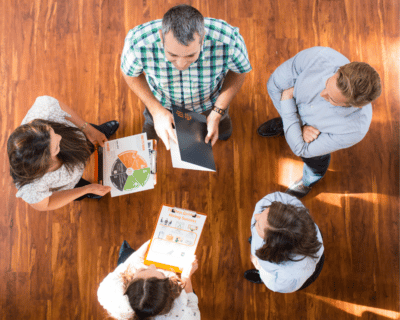 It's a new year. And what better time to revamp your recruitment efforts than right now?
The core of any business is the people who work there, which makes hiring a crucial part of any company looking to expand their reach, grow their team and make an impact. Deciding where you want to be in 2023 with your hiring processes is the first step you'll want to take, and we're here to help!
Let's break down 5 ways to boost your hiring strategies in the new year:
Identify key performance metrics
Evaluate your previous performance throughout the past year, and set goals based on those. Do you want to reduce retention rates, grow your team or create a better benefits package? Identify clear metrics to determine where you want to be in the new year.
Create a realistic timeline
Once you have identified the metrics you want to hit in 2023, you can determine your timeline. Set targeted goals for each quarter to create a realistic, yet efficient timeline.
With a clear outline in place, you can level-up your hiring processes and make sure they're a priority in the new year.
Be mindful
With every decision you make, put yourself in the candidate's shoes. Think about the potential job seekers that are about to go through with your application and hiring process. Are your efforts streamlined, innovative and efficient?
Consider taking out some steps that aren't necessary or adding in elements of optimization that will make your recruitment efforts seamless for job seekers in the new year.
Encourage feedback
Ask for reviews or feedback from people that have been hired at your company or have recently gone through the hiring process in the past year. Listen to what they have to say, encouraging both the good and the bad.
Use this feedback to better inform your decisions going forward.
Optimize your processes
Consider optimizing your recruitment efforts altogether by letting ETS handle your hiring in 2023. We offer customized staffing solutions for contract, contract-to-hire and direct-hire roles (PLUS, payroll and HR solutions). We make it easy to build a world-class workforce, giving you the freedom to focus on other facets of your business.
Outsource your staffing needs with us and we'll deliver top talent to help grow your business in the new year! Request talent now or live chat with us today to let ETS help take your hiring strategies to the next level.