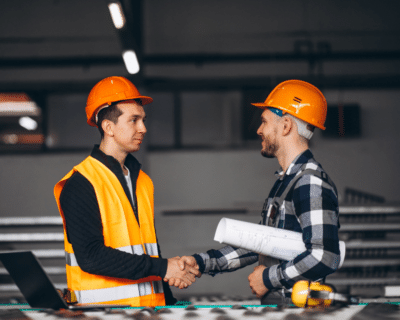 Are you wondering how to keep employees motivated, engaged and productive in the workplace? If so, you've come to the right place.
Check out our tactics to boost your company's efficiency and team productivity:
Align your goals 
If your company goals are aligned with each of your employees' goals, you can assure that your team will work more productively. Once you're all on the same page, monitor your team's productivity levels and set up one-on-one meetings to ensure progress is being made.
Prioritize employee recognition
Employees want to feel heard and recognized in the workplace. Prioritize efforts to give your team the recognition they deserve. Acts of gratitude and appreciation can boost your employee's self-esteem and can go a long way when it comes to productivity.
Encourage time off
As ironic as it may seem, encouraging your employees to take that much-needed vacation will create more productivity in the long-run. Emphasize the importance of taking PTO to rest and recharge. A well-rested team is more energized for the work day. In turn, creating a more efficient work environment.
Promote honest communication
An honest work environment with clear communication will promote your team to work better together. When you have open communication – your team can support each other and help move efforts forward to achieve company goals.
Use the right tools
Prioritize technology and tools to streamline productivity. The right tools are crucial to support your team's efforts and keep their skills up-to-date.
A staffing partnership is a key resource that will streamline your hiring efforts and set your team up for success in the long-run. At ETS, we'll provide you with customized staffing solutions for contract, contract-to-hire and direct-hire roles, to deliver top talent and grow your business. With the right staffing partnership in place, you'll have the extra time to focus on team productivity and efficiency in the workplace. A win-win!
To learn more, live chat with us or request talent now.