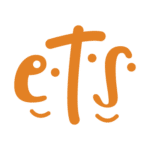 Hotel Front Desk Attendant | Career Growth & Great Benefits
Job ID: 139144
Our client has a long standing commitment to exceeding guest expectations, and they want you to join their enthusiastic team as a Hotel Front Desk Attendant.
In a fresh, modern and comfortable work atmosphere, your new position as Hotel Front Desk Attendant will play a leading role in creating memorable visitor experiences.
What you can expect from this fantastic opportunity:
Career growth with evaluations, raises and great benefits
A team oriented atmosphere and great company
Rotating shift schedule
Take a closer look at the Hotel Front Desk Attendant role:
Maintain reception area – registering guests, assisting in pre-registration and room reservations
Assign rooms and accommodate special requests whenever possible
Perform light bookkeeping – credit, check, and cash transactions
Coordinate with reservation and housekeeping departments – notifying them of all checkouts, late check-outs, early check-ins, special requests and part-day rooms
Who you are:
Have a passion for helping people – you enjoy creating high-quality interactions with others
Computer Savvy – you have strong computer skills
An excellent communicator – you take care in articulating your own thought process
Detail oriented – it isn't just a sound bite; it's one of your strongest qualities
Possess a clean background and driving record
Have a high school diploma or equivalent
Take the next step in your career. Contact Kasie (518.324.3146) at ETS today for immediate consideration!
We are an equal opportunity employer and value diversity at our company. We do not discriminate on the basis of race, religion, color, national origin, gender, sexual orientation, age, marital status, veteran status, or disability status.
139144