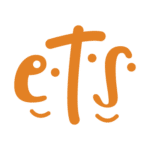 Ready4Real Life Skills Educator
Job ID: 138540
About Ready4Real
Ready4Real is a dynamic and innovative not for profit organization that partners with schools and students to provide groundbreaking life and career readiness training and support. We are devoted to empowering youth, preparing them for life and work success through a curriculum that fosters skills in communication, problem-solving, critical thinking, career exploration, and financial literacy.
Job Summary
As a Life Skills Educator, your core responsibility will be to deliver high-quality instruction to our students, shaping their futures by equipping them with essential life and career skills. You will design, plan, and implement engaging lessons tailored to individual students' needs, fostering a nurturing and motivational learning environment. 
Essential Duties and Responsibilities:
Develop, plan, and implement engaging, interactive, and practical lessons that enhance life and work readiness skills for youth.
Utilize a diverse range of teaching strategies and instructional techniques to cater to various learning styles and abilities.
Assess student performance, provide constructive feedback, and adjust instructional strategies to enhance student achievement.
Collaborate closely with other Ready4Real staff, teachers and community partners to create individualized learning plans and coordinate supportive activities and services.
Monitor student progress regularly, providing support and additional resources as required to facilitate learning and growth.
Maintain accurate and comprehensive student records, tracking their performance and progress in our systems.
Foster a safe, positive, and inclusive learning environment that encourages students to participate, share, and learn actively.
Act as a mentor and role model, encouraging students to embrace life challenges with resilience and a positive attitude.
Stay abreast of new trends and innovative teaching techniques in the field of life skills education, ensuring our curriculum remains cutting-edge and impactful.
Qualifications and Skills:
A bachelor's degree in education, psychology, social work, or a related field.
Experience in teaching or mentoring youth, particularly in the area of life skills or personal development preferred.
Demonstrated ability to create engaging, learner-centered lesson plans.
Excellent interpersonal and communication skills, with a knack for connecting with youth and inspiring them.
Familiarity with a range of teaching strategies and the ability to adapt them to individual learning needs.
Proficiency in record-keeping and student assessment procedures.
Commitment to creating an inclusive and encouraging learning environment.
Ability to collaborate effectively with diverse stakeholders, including school staff, community partners, and parents.
Why Join Us?
At Ready4Real, we're not just educators; we're life changers. We believe in the power of education to transform the lives of youth in our community and set them on the path to success. As a Life Skills Educator, you'll have the unique opportunity to make a real impact, shaping the future of the students and the communities we serve. Join us, and make a difference where it truly counts.
We are an equal-opportunity employer and value diversity at our company. We do not discriminate on the basis of race, religion, color, national origin, gender, sexual orientation, age, marital status, veteran status, or disability status.
138540