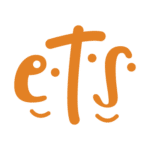 Molding & Coating Technician
Job ID: 138449
$17/Hour, 1st Shift, Rotating Schedule (3-4 day Work Week!), 12 Hour Shift
Our client, Revision Military, manufactures high-performance ballistic & laser protective eyewear for the military, and they want you to join their team as a Molding & Coating Technician!
The Molding & Coating Technician will monitor the production line and perform inspections to ensure proper operations. 
Your day-to-day as a Molding & Coating Technician at Revision Military:
Perform visual inspections to monitor cosmetic defects, while following inspection criteria 
Ensure production line is meeting deadlines 
Identify and test lenses, document issues as they arise
Follow all safety practices and cleanliness procedures 
Track all sheets, labels and systems
Your skill set includes:
Previous Quality Control or Inspection experience
A keen attention to detail 
Excellent written and verbal communication skills
Enjoy working as part of a team
For immediate consideration for the Molding & Coating Technician position, contact the ETS Vermont Team (802-540-1070).
We are an equal opportunity employer and value diversity at our company. We do not discriminate on the basis of race, religion, color, national origin, gender, sexual orientation, age, marital status, veteran status, or disability status
138449