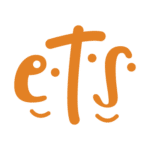 Tent Installers, Drivers, Events Crew
Job ID: 138317
Starting at $20-$23/Hour (Depending on Position), Overtime Opportunities, 1st Shift, Full-Time & Part-Time Roles
Our client is a leading provider of event equipment, furnishings, and consultations in New England. With a focus on achieving each client's desired ambiance through both product luxury and comfort, they want you to join their team!
Openings for the following seasonal positions:
Tent Installers > Deliver, set up, and break down a variety of event equipment
Drivers > Transport and pack equipment
Events Crew > Sort, clean and prepare event equipment for delivery
Your skill set includes:
A desire for physical work – able to bend, squat, reach and lift 50 – 95 lbs
A willingness to learn – you excel at following directions and are an excellent communicator
An ability to take initiative and build quality into work – you ensure processes are consistent with company objectives
Confidence and work ethic – you value hard work and strive for your best
Call the ETS Vermont Team at 802.546.1070 for immediate consideration.
We are an equal opportunity employer and value diversity at our company. We do not discriminate on the basis of race, religion, color, national origin, gender, sexual orientation, age, marital status, veteran status, or disability status.