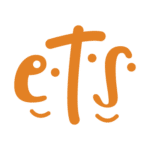 ETS Staffing
Sales and Marketing Administrator
Job ID: 137485
ETS is a growing full service staffing firm and we want you to join our award-winning team in Vermont as a Sales and Marketing Administrator. As the newest member to our innovative team, you'll help drive our efforts as we set a new standard in staffing, further advancing our progressive approach to embracing technology and delivering outstanding customer experiences.
Summary:
The Sales and Marketing Administrator will support our sales, recruiting and marketing activities across all functions of our business. This critical role will report directly to the VP of Strategic Operations. You should be tech savvy, with strong computer, data, social media and organizational skills. This role will also provide general administrative support to the Vermont recruiting team and the HR team on occasion.
Responsibilities:
Administrative sales support to all recruiting teams including managing application flow
Assist with execution of key growth initiatives and marketing activities
Manage outreach using our candidate and client engagement tools
Support our sales team members with their presentations, proposals and reports for customers
Assist with general office administrative duties and HR general support as needed
Facilitate our key culture quest to capture employee engagement, uplift our communities, and earn customer loyalty
Qualifications:
Associates degree in Business Administration or similar field
Experience in a customer service, customer support, or administrative support role preferred
Fluent with Google Drive applications, databases, technology platforms
Knowledgeable of various digital media platforms and social media marketing
Key Competencies:
Strong computer, digital and social media, and organizational skills. Intuitive with computer programs, applications, and software
Self-motivated, driven, accountable, and committed to excellence
An independent problem solver who seeks to learn and find solutions to complete tasks
A strong communicator who thrives in a fast-paced team-oriented environment
Skilled at customer relations and customer service
Top Reasons to Work for ETS:
EXCITING CAREER OPPORTUNITIES WITH THE LOCAL INDUSTRY LEADER – For 40 years, our history of success and strong client relationships provide a level of stability few companies can match.
BEST IN CLASS BENEFITS – We offer a competitive benefits package, paid time off; group health, life and disability insurance; and retirement savings plans.
UPWARD MOBILITY – With 3 locations in Upstate NY, Central NY and Vermont, we provide excellent career advancement potential, both locally and beyond.
TOOLS FOR SUCCESS – We provide training, tools and advanced technology to help you succeed.
OUTSTANDING CORPORATE CITIZENSHIP – We believe in an "Ethics First" philosophy, which means we are committed to social responsibility, promoting inclusion and diversity in the workplace, and actively participating in communities where we live and work.
For immediate consideration for the Sales and Marketing Administrator role, contact Amber Douglass (adouglass@etsjobs.com) at ETS.
We are committed to achieving workforce diversity reflective of our communities. We are an equal opportunity employer. All qualified applicants will receive consideration for employment without regard to race, color, religion, sex, sexual orientation, gender identify, national origin, pregnancy, age, marital status, disability, status as a protected veteran, or any legally protected status.