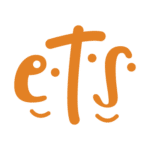 Injection Mold Technician
Job ID: 135847
Third Shift, Pay based on experience
A local client is seeking an Injection Molding Mold Technician to optimize the set up and adjustments of molds in all size machinery; to ensure that products get produced at quality standards taking into consideration machines, molds, materials and nature of parts.
Your day-to-day as an Injection Mold Technician
Set up and start auxiliary equipment, robots, combo, hooking, and conveyors, while making necessary adjustments to machinery
Troubleshoot when non-conformances of production occur
Optimize equipment efficiency to meet production cycle times and propose alternative methods
Assist set-up department in hanging of molds on machines when required
Communicate daily with other technicians to relay problems and resolve set up differences
Meet safety requirements and practices
For immediate consideration for the Injection Mold Technician Role, please contact Del Rock at (518) 324-3125.
We are an equal opportunity employer and value diversity at our company. We do not discriminate on the basis of race, religion, color, national origin, gender, sexual orientation, age, marital status, veteran status, or disability status.