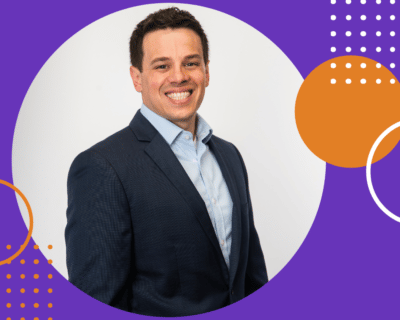 Meet Jon Merrihew! His quick wit and natural ability to instantly become friends with anyone are just a few things that make him a critical member of the ETS team. When he's not taking home championships in Oozeball, or listening to The Rewatchables Podcast, you'll find him hitting the roads of the Champlain Valley as the ETS Business Development Director. Learn more about Jon and his role as Business Development Director below.
Describe your role at ETS.
I'm a relationship builder and a problem solver, I have conversations with people who need talent and find solutions to their problems.
Describe your path to your role as Business Development Director at ETS.
A winding path that was educationally geared toward history/political science but took a sharp turn at consultative marketing and moved to business development. I've been with ETS since June of 2020.
Reading anything good, currently binge watching something, or listening to any good Podcasts right now?
I just finished Ready Player Two because I love the nostalgia that Ernest Cline brings to those books. Only TV show I watch consistently, besides sports, is Jeopardy (RIP Alex). I'm absolutely hooked on The Rewatchables podcast. They take deep dives into the most rewatchable movies and I love that stuff.
What's your favorite part about living in the Champlain Valley?
Where to start? If I had to narrow it down to one thing, the mountains. Skiing, hiking, camping and the beautiful scenery it provides. I love living in these mountains.
Any claims to fame or unique facts about yourself? Maybe you won an air guitar contest or won a lifetime supply of Ben & Jerry's in a raffle?
Hate to brag but I have been on 3 championship teams at the Upper Jay Oozeball Tournament.
Name something that makes your job feel rewarding.
Helping solidify the foundation of our region's economy by ensuring employers and employees get properly matched.
What's your favorite local restaurant?
Mickey's, it has to be Mickey's.
What was your first impression walking into ETS?
That is the most amount of Orange I have ever seen in my life.
How do you take your coffee?
I prefer mocha capa frappa lattes, no just kidding. I have no idea if that's a drink because I don't drink the Jitter Juice!