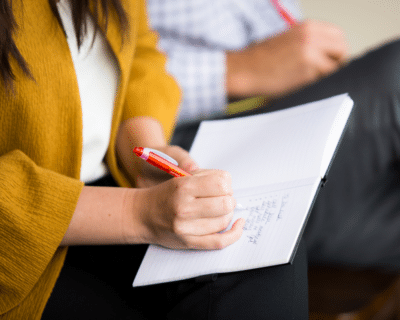 We've all faced job loss one way or another – whether it's getting laid off, quitting or just feeling like your current role isn't the right fit anymore.

Job loss is never an easy thing to cope with. However, there are certain steps you can take to move forward and ensure you're on the right track towards your next opportunity.
Take the time to reflect
Use this time to decide which path you want to take next. Consider the pros and cons of your previous job and what you'd like to change. Reflect on areas of improvement to help you tailor your job search when you're ready to make the next step towards it. Taking this time for yourself will help you make more informed career decisions later down the line.
Explore your options
When one door closes, another one opens. Keep this in mind as you navigate through this loss. Now is the opportunity to explore new opportunities. Consider all of the options in front of you, such as an industry switch or a chance to relocate. Even the opportunity to work for a different type of company in a similar field will allow you to expand your horizons. 
We realize that some people may not have the time to explore their options, but it's important to at least consider what else is out there. 
Assess your skills, experience and resume
Consider the talents, skills and experience you have. Which of these are crucial to your career goals? Define the most important aspects, and use these to highlight your resume and serve as talking points in potential interviews. A good understanding of your strengths will help you define the future you want. 
Develop an action plan
After a job loss, you'll need to take action in one way or another to move towards the future. Whether it's defining career objectives or diving right into the job search process, create a step-by-step action plan that will help you achieve your goals. Be sure to have a clear idea of what you expect from your next opportunity – including tasks, salary, benefits, work environment, culture, etc.
Seek help from a recruiter
Coping with job loss is a difficult path to navigate, however it serves as an opportunity to explore greater things ahead! Use this time to ask for help and connect with a recruiter who will have access to top companies in your area.
Our recruiters at ETS will take the time to get to know you, your skill-set and experience to help define next steps after a job loss. An ETS recruiter will show you the opportunities where they know you can shine – whether it's a short-term temporary job, a direct-hire role that starts as early as tomorrow, or a long-term contract position in a new field. The options are endless when you partner with ETS! To connect with a recruiter today, live chat with our team now.